The Neighbours Project Art Book
Book Image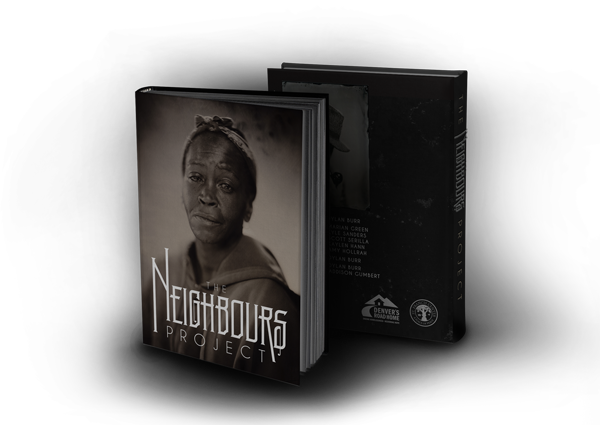 The Neighbours Project art book is available in 2 editions. The Hardcover edition has all 30 wet plate collodion photographs and stories from the interviews conducted at St Francis Center. The book also features a forward written by the artist, Dylan Burr. The interactive e-book will have the same photographs and stories as the hardcover edition and you will be able to view the raw interview footage. There are QR codes you can scan within the hardcover edition that will also give you access to the un-edited interviews.
80% of proceeds go directly to the
St. Francis Center in Denver Colorado.